'Tiger' Safety Fuse - Polycoated
Polycoated safety fuse is an explosive accessory used to initiate plain detonators (blasting cap) in opencast mines and quarries. It offers high water and abrasion resistance and a better shelf life.
In polycoated safety fuse, gunpowder is wound in yarn and coated with a layer of bitumen. For making the fuse highly water resistant, it is encased in a plastic tube.
Polycoated safety fuse is suitable for use in damp as well as dry conditions. The polycoated fuse that we provide is usually coloured red or yellow, but it can be customized as per the user's requirement.
"Tiger" brand Polycoated Safety Fuse is a CE-certified export quality product. Our commitment to product quality and customer satisfaction has led to fruitful, long-term relationships with many consumers worldwide.
Tip – We adhere to strict quality control to achieve uniform burn times as far as possible. However, we recommend using safety fuses with adequate safety margins as they are subject to variation based on storage and usage conditions
Polycoated Safety Fuse Uses
Standard Packaging
Shipping Details
| | | | |
| --- | --- | --- | --- |
| Standard Coil Length | 10 Metre | 250 Metre Reel (non-continuous) Single piece not less than 25 Metre. | 1000 Metre Reel (non-continuous) Single piece not less than 50 Metre. |
| Standard Packing Practice | 50 Coils in one CFB Box | 4 Reels in one CFB Box | 1 Reel in one CFB Box |
| Total Quantity in Box | 500 Metre | 1000 Metre | 1000 Metre |
| Box Dimensions | 305 x 305 x 260 mm | 385 x 365 x 365 mm | 325 x 325 x 380 mm |
| Gross Weight | 10.5 kg | 24 kg | 22.5 kg |
| Net Weight | 9 kg | 22 kg | 21.5 kg |
As per Indian Explosives Rules
PESO Brand ID - 425
Class 6, Division 1
Safety Distance Category - "X"
Marking on outer package – "SAFETY FUSE"
As per UN Regulations
UN 0105
Proper Shipping Name - FUSE, SAFETY
Class 1, Division 1.4, Group S
Stowage Category 1
Hazard labels: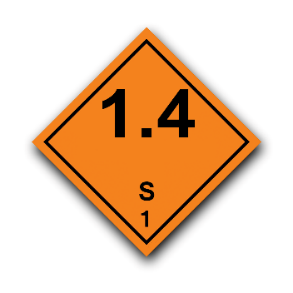 We can provide customized Polycoated Safety Fuse in different Diameters, Burning Speed, colours and packing as per users' requirement, for Bulk orders.
Advantages of Polycoated Safety Fuse
All Conditions
Suitable for damp as well as dry conditions
Simple & Economical
Simple to operate and economical compared to other initiating systems
Multi Use
Can be used to initiate gunpowder blasting as well as plain detonators.
Shelf Life
Better shelf life
Higher Resistance
Higher water and abrasion resistance
FAQs - Safety Fuse Product
FAQs - Transport & Shipping